Why So Many Buyers are Moving South
Talk to real estate agents and you'll hear common themes as to why so many families are moving south to the Charlotte region including Rock Hill and Lancaster. After doing your research, you will find that the Charlotte metro ranks as one of the most popular areas for relocation as buyers seek community settings consistent with their lifestyle, values, and vision of what they see as an ideal neighborhood for them.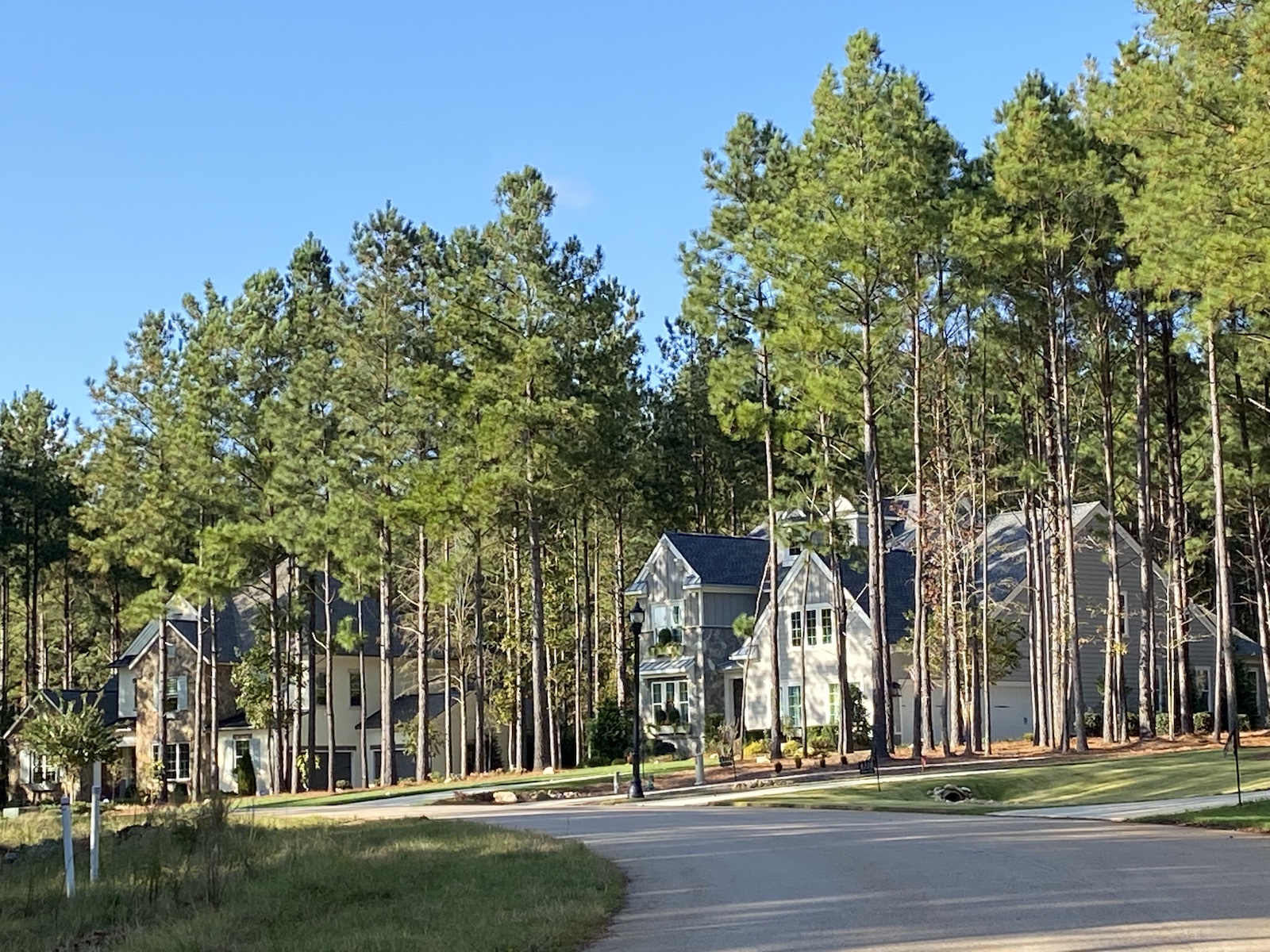 Whether people are moving for quality of life, a new job or business, or to be closer to family members, there are powerful benefits to living in Riverchase Estates, and this popular and rapidly expanding area. Here are the key factors supporting this trend, a trend that is expected to continue, based on input gathered from buyers, real estate agents, and articles on the subject.
Quality of life and climate
Quality of life including the cultural and recreational amenities offered in this area compares very favorably to other regions. Art, history, and music are celebrated throughout the area from the small towns to Downtown Charlotte. The Carolina Panthers of the NFL, and the NBA's Charlotte Hornets, highlight the professional sports scene in addition to the numerous minor league baseball and college games that can be enjoyed close by.
A mild climate and the fact that the outdoors can be enjoyed year-round cannot be emphasized enough. People who move here love the fact that there are four distinct seasons. The region's many parks, trails, greenways, gardens, and rivers offer an array of ways for folks to enjoy the outdoors and natural beauty of the area.
Like restaurants and shopping? Whether you are looking for boutiques or national retailers it is all here in Charlotte and the surrounding towns. There is also a great food scene with all types of cuisine offered.
Want a change of scenery? The Charlotte-Rock Hill area is a short drive to both the scenic Blue Ridge Mountains and the Carolina beaches that many suggest are among the finest in the country.
Newcomers note that southern hospitality is a reality and fixture to each day from the way that people that they have not met before reach out and speak to one another. There is a friendliness that is different from what they have seen in other parts of the country. Noteworthy is the fact that Riverchase Estates combines a mix of newcomers to the area and locals who have lived here for some time.
The area is not nearly as cluttered or congested as many areas, and there is an ease to living that comes with this. Think larger lots, trees, parks and greenspaces instead of traffic jams, crowded thoroughfares and freeways.
Economic opportunities
Major employers continue to move to and expand in the Charlotte-Rock Hill area. Notable businesses expanding in the area include Honeywell, Centene, Lowe's Home Improvement, Barings, Truist, Arrival, and Lending Tree.
Charlotte Douglas International Airport is the sixth largest airport in the country providing nonstop flights to every major city in the country in addition to its numerous international flights. The benefits of this airport cannot be overstated for so many major businesses and regular travelers.
The airport and the many expanding employers located in the Fort Mill, Indian Land, Rock Hill, and Lancaster areas, as well as those in Ballantyne and Charlotte, are all an easy drive from Riverchase Estates.
Affordability compared to other regions
The Charlotte and Rock Hill areas are remarkably affordable compared to other regions of the country and major metros. People can buy so much more for the dollar, including larger homesites and homes, and property taxes are much less than rates paid in the northeast, Midwest, and California.
The number one area for grandbaby chasers
As millennials move to Charlotte for business or other reasons, their parents often follow them. Meyers Research speaks to this growing trend and the appeal of the Charlotte-Rock Hill and Lancaster area. Meyers cites the area's affordability, recreation options, and easy access to Charlotte. Meyers' research "shows that 25 percent of Baby Boomers are interested in retiring near their children, even if that means relocating to another state and essentially building a whole new life." Charlotte led Raleigh, Austin, Nashville and Dallas atop this list.
An area on the rise and being discovered
The Rock Hill - Lancaster area is an increasingly popular part of the Charlotte metro. New residents and agents speak to the area's proximity to the many employers expanding in the region, desirable shopping, cultural and recreational attractions and yet the taxes are lower, and the cost of living is affordable.
Major employers expanding here include the Carolina Panthers who are developing a new state of the art training facility and headquarters as part of a $1 billion mixed use development. The new Panthers facilities, now under construction, are less than 20 minutes from Riverchase Estates.