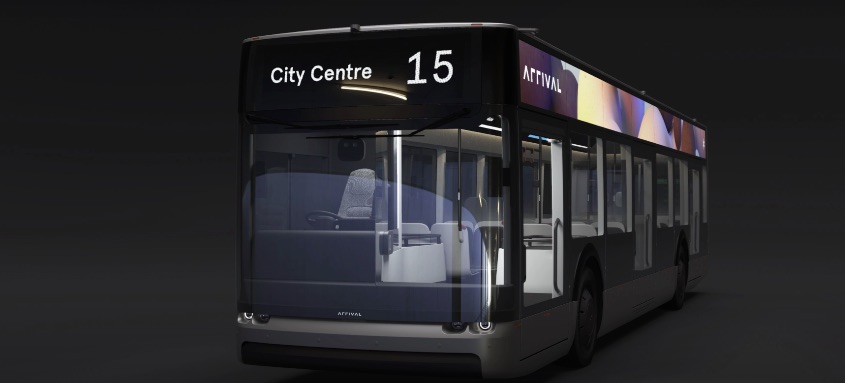 Highlights include global manufacturer Arrival's plans to invest $46 million in Rock Hill to create its first U.S. micro-factory for electric buses and announcement of Continental Tire to add 200 jobs and build a new 88,000 square foot facility.
"We couldn't be happier that Arrival has decided to build zero-emissions EVs right here in South Carolina," S.C. Gov. Henry McMaster said in sharing the announcement. "It speaks volumes to our business-friendly climate and well-trained workforce, and we look forward to working with them for many years to come."
Continental Tire's investment will expand its American headquarters in Lancaster County and its base for North, Central and South American operations. Construction of the expanded facilities is expected to begin in 2021 and to be completed in 2022.
The new Arrival facility and Continental Tire facilities, both located less than 20 minutes from Riverchase Estates, are just two of a series of wins for the area, including plans announced by the Carolina Panthers to build a $2 billon mixed use complex in Rock Hill. Renderings were just released for this transformative development including its futuristic corporate headquarters building and a 120,000 square foot indoor practice facility. The complex envisions a year-round destination for business and recreation including entertainment venues, offices, hotels, dining and shopping.
Arrival and the Panthers' complex join a growing list of major business developments in Rock Hill. Once a major textiles town, Rock Hill has transformed itself into one of the Charlotte region's most inviting creative hubs and places to live. One of the biggest signs of that change is the 23-acre, $200 million University Center, a 13-building complex comprised of historic textile buildings and new construction. The $25 million Rock Hill Sports and Event Center that is part of this complex was recently named one of the Charlotte region's "Big Hitter" developments of 2020 by the Charlotte Business Journal.
Other business announcements
Here is a sample of business announcements in the past year to build or expand facilities in York and Lancaster counties:
Ross Stores – The national apparel and home-fashion company is spending $68 million and adding 700 jobs as it expands its distribution and warehousing operation. "Ross Stores brought significant investment and jobs to Rock Hill when they located here in 2013, and I'm thrilled to know our community has served them well," Rock Hill Mayor John Gettys said in announcing the expansion.
Scientex Packaging Film – One of the world's largest producers of stretch film is investing $43 million and creating 69 jobs as it establishes operations in Lancaster County. DIRTT Environmental Solutions – The interior construction company is investing $18.5 million and adding about 100 jobs as it establishes operations in York County. The company uses proprietary software to design, manufacture and install full customized interior environments.
Optimized Armor – This industry-leading armor steel supplier is establishing its first U.S. operation in York County with a $3.7 million investment that will create 100 jobs. The company specializes in the complex manufacture of ultra-high-hard armored steel. "Today's announcement by Optimized Armor is exciting, as they not only provide quality new jobs for our area, but also add to the impressive number of metal fabrication and engineering companies in York County," said York County Council Chairman Michael Johnson. SynTech Design – This subsidiary of Synergy Steel is establishing operations in Lancaster and creating 20 jobs. The company provides 3D Building Information Modeling and design services nationwide.
Don Construction Products – The British company, with customers in 35 countries, is investing $6.2 million to open its first US manufacturing operations in Lancaster, SC. The company develops, manufactures and markets advanced technology products for the construction industry.
Adornus Cabinetry – A leading manufacturer of kitchen cabinets and bathroom vanities, Adornus is investing $10 million and hiring more than 200 people as it establishes a manufacturing operation in Lancaster County.
Nutramax Laboratories – The company is undergoing its third expansion since relocating its headquarters from Maryland to Lancaster Business Park 10 years ago. The latest $20 million expansion will add 150,000 square feet of manufacturing and warehouse space