Holiday Events and Activities
The coming month is, for many of us, a time to focus on family, fun, entertaining and reflection. Whether you love holiday festivals, shopping excursions or outings with friends or family, you'll find plenty of great choices within easy reach of Riverchase Estates.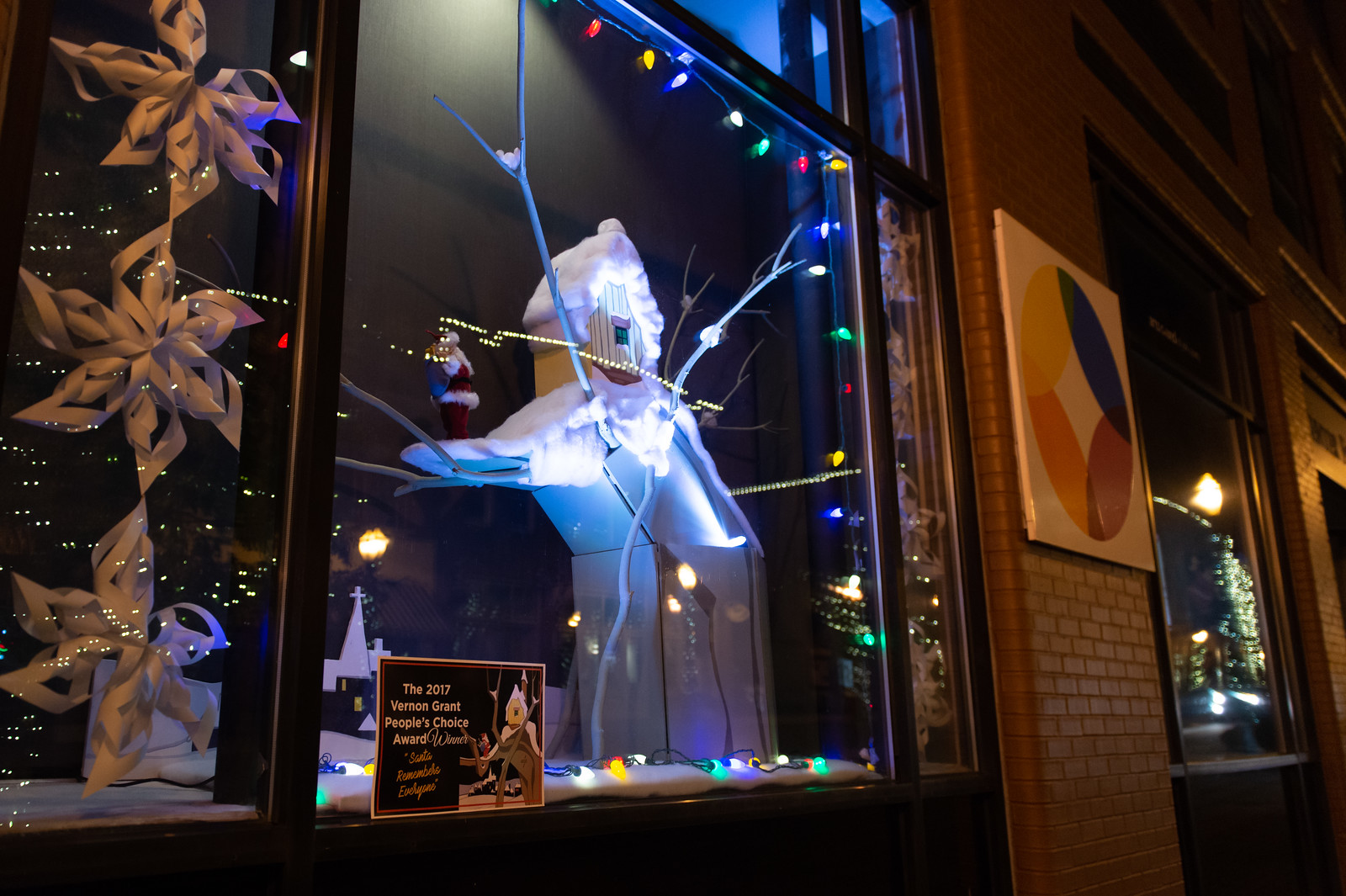 The coming month is, for many of us, a time to focus on family, fun, entertaining and reflection. Whether you love holiday festivals, shopping excursions or outings with friends or family, you'll find plenty of great choices within easy reach of Riverchase Estates.
The following list is just a sample of the possibilities. Please note: The status of the activities featured here may change quickly due to the COVID-19 pandemic. Be sure to check their websites for updates before you go.
ChristmasVille – Old Town Rock Hill
Rock Hill's Old Town historic district will offer a full month of holiday-themed events starting on November 27th , including shopping days, street entertainment and light displays. Among the highlights: Old Town Farmers Market on December 5th and 6th, Founders Holiday Ice Rink (November 19th – January 18th) and horse-drawn carriage rides (November 28-December 19). Learn More
Carowinds Taste of the Season – Charlotte
Take the sweets and treats of a summer carnival, douse them in holiday reds and greens, and you have a good sensory feel for the Carowinds Taste of the Season, taking place on select days from November 21st through December 20th. The Carolinas' No. 1 theme park will serve up Yuletide Crab Sandwiches, Southern Fried Pecan Pie and 28 other "one-of-a-kind savories and sweets" plus seasonal shopping, loads of games and skill contests, holiday-themed entertainment and 18 popular park rides. Learn More
Two holiday-light extravaganzas worth the drive
Two of the biggest holiday light shows are just a few minutes apart in nearby Gaston County. The trip from Riverchase Estates to each venue takes less than an hour.
Christmas Town USA – McAdenville
The self-proclaimed Christmas Town USA hosts its 65th annual village-wide display starting on December 1st. Hundreds of thousands of people drive slowly through the town each year to enjoy the light-festooned trees and homes. You can park and walk, too. Several shops and restaurants will be open. Learn More
Holidays at the Garden – Belmont
Daniel Stowe Botanical Garden will offer a slightly scaled down show than in years past. Expect it to be magical, nonetheless. After all, this is the Carolinas' No. 1 botanical garden, and the holiday lights are a visual delight. Three 90-minute time slots are available nightly from November 27th through January 3rd. Learn More
Shopping adventures
Great shopping opportunities await near Riverchase Estates, from treasure hunting in village antique shops to crafting the perfect holiday outfit at the Carolinas' finest mall. Here's a sample:
Antiques, artwork and more at The Shops on Main – Lancaster 212 S. Main St., Lancaster, SC
The Shops on Main is a multi-vendor "mall" with antiques, artwork, crafts, furniture and more, located in the heart of Lancaster. "One of our favorite places. A step back in time!" wrote one reviewer on Facebook. "Great unique selection and friendly atmosphere! Loved it," added another. Discover Shops on Main for yourself. Learn More
Spend the day enjoying shops and dining – Waxhaw
The Village of Waxhaw, just 20 minutes from Riverchase Estates, is a popular destination for shopping and dining, with more than two dozen antique shops, boutiques and eateries in and near its historic district. Charlotte Agenda recently compiled a list of "15 things to do in Waxhaw," from shopping at the Waxhaw Antique Mart to dining and drinking at Maxwell's Tavern. "Almost everything is within walking distance of the city's main street," the article says.
Shop Small Saturday (December 12th) – Old Town Rock Hill
Two dozen shops and restaurants in Old Town Rock Hill hope you'll come visit on their next Shop Small Saturday on December 12th. The original mill-town heart of Rock Hill now offers one-of-a-kind shops and locally owned restaurants. Visit on December 12th for discounts, special offers and more. While you're there, enjoy the many ChristmasVille activities taking place throughout the holiday season. Learn More
SouthPark Mall – Charlotte
There is simply no high-end shopping experience in the Carolinas that rivals SouthPark Mall. Just 45 minutes from Riverchase Estates via I-77, SouthPark Mall and its adjoining Village at SouthPark together offer six anchor tenants and 175 specialty retailers including Nordstrom, Neiman Marcus and Tiffany & Co. When you need a break and nourishment (and you will), choose from nine restaurants including Maggiano's Little Italy and Reid's Fine Foods & Wine Bar. Don't like hunting for parking spaces or your vehicle after a long day at the mall? SouthPark offers valet parking, of course. Learn More
Escape into nature for an hour or a day
Not far from Riverchase Estates are several excellent places for strolls, hikes and even horseback riding. Greenways and trails
Our favorites include the extensive Anne Springs Close Greenway a 2,300-acre preserve in Fort Mill, Landsford Canal State Park, and the fast growing Carolina Thread Trail, actually a rapidly expanding network of trails destined to span 14 counties throughout the Charlotte region.
Landsford Canal Park offers three trails (all rated "easy") along the Catawba River just downstream and across the river from Riverchase Estates. The park is also known as a great place for birding and viewing bald eagles.
The Carolina Thread Trail currently includes scores of short to medium-length trails throughout the region, including one in downtown Lancaster and a second nearing completion near Riverchase Estates. You can even paddle some of the trails, called blueways. The Thread Trail website has a great directory of each open trail including maps and features. Learn More
Ride a horse at Anne Springs Close Greenway – Fort Mill The Anne Springs Close Greenway has 12 miles of equestrian trails and many equestrian programs including guided trail rides from September to May each year. Learn More
Glencairn Garden – Rock Hill
This garden in the city has been an oasis of beauty for five decades. The garden was recently expanded to 11 acres and is a pleasant place for a holiday break, even in late fall. The garden is open daily from dawn to dusk. Admission is free. Learn More