Tips for Financing Home and Homesite Purchase
Building your dream home can be an enjoyable experience, from securing the perfect property to closing on your completed custom home. Such a major investment benefits from making the right choices, including choices in how to finance the lot purchase, the home's construction and the final mortgage.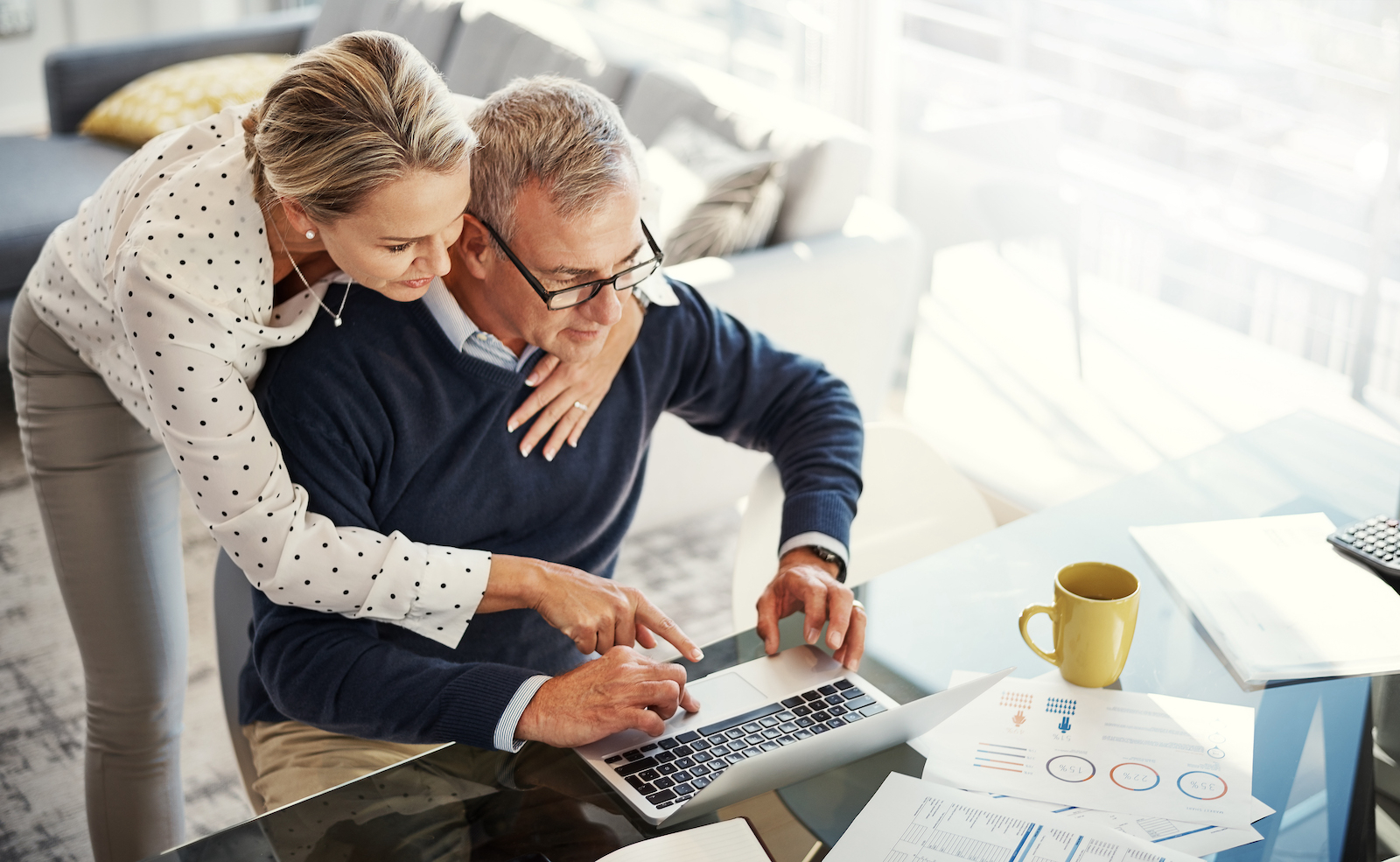 To get you started, we have assembled this overview of key types of financing to consider as you purchase your homesite and complete your custom-built home. For much more information on financing options and costs, talk with your Riverchase Estates salesperson, your builder and your lender.
Financing your lot purchase
Riverchase Estates, just 30 minutes from Charlotte, offers estate-sized lots in a peaceful, gated, natural setting. Buyers can secure their lot now and build when the time is right for them.
Riverchase Estates has seen a spike in property sales in the past year, even as a pandemic-induced lumber shortage has caused construction costs to jump.
"The good news is you still can get land while it is very cost-effective," says Riverchase Estates Sales Manager Chris Cositore. "We are seeing people who want to buy land and hold onto it until the price of lumber corrects itself."
Cositore says that buyers typically pay for their property with cash (often from the sale of the previous home), home equity loans or lot loans.
Home equity loans
If you have built up substantial equity in your current home, you may be able to use a home equity loan to pay for your new property.
Lenders: Your current bank and many other lenders offer home equity loans.
Terms: Home equity loans allow you to borrow a lump sum and make equal monthly payments over the term. Interest rates often are fixed. If you intend to repay the loan from a mortgage on your new home, make sure there are no early payment penalties.
Lot Loans
Lot loans are mortgages secured by land. Such loans can give buyers the extra time they want to thoughtfully select a builder, complete the home's plans and make other preparations.
Lenders: You should have no problem finding financial institutions that offer lot loans, although not all companies that offer traditional home mortgages also offer lot loans.
Terms: Lot loans are structured similar to conventional home mortgages. However, lenders tend to offer shorter-term loans with higher down payments, higher interest rates and additional fees.
Financing home construction
Many lenders offer construction loans for new homes, frequently offered with a construction-to-permanent loan option (see below)
Construction-only loans
A construction loan is basically a short-term line of credit that the borrower can draw from periodically to pay for construction. A construction loan often can be used to pay for property, as well. Once the home is finished, the borrower must take out a mortgage to pay for the home.
Lenders: These loans are becoming less common, as noted below. One reason is that the construction-only loan requires its own application process and fees, as does a mortgage. Lenders typically require a 20% down payment or equity.
Terms: Unlike most other loans, construction loans typically are set up to make payments to the borrower's contractor on a pre-approved draw schedule for the work. The lender will receive periodic job-site inspections from an independent third party to confirm that milestones have been met.
Construction loans are for a limited length of time, usually one year. Most lenders allow the borrower to extend the payoff period if they encounter construction delays or other issues.
Construction-to-permanent financing
Construction-to-permanent loans go by several names, including "all-in-one," "single closing" and "rollover" loans. Regardless of the name, these loans have become the most popular way for borrowers to finance both construction costs and the completed custom home.
Among the benefits of this financing method:
Having just one lender for both loans simplifies the application process.
Having just one closing for both loans reduces paperwork and overall transaction costs. Some lenders also charge a lower rate for the construction loan when bundled with the final mortgage.
Some lenders will also include the lot loan in the combined loan.
Most lenders offer loan amounts well above traditional mortgage limits, up to $3 million.
Lenders: These loans are readily available from mortgage lenders.
Terms: Most construction-to-permanent loans call for interest-only payments during the home's construction, followed by the standard principal-and-interest mortgage payments once the home is finished.
Tips and suggestions when seeking financing
Several websites and people we consulted for this article offered suggestions for getting the best financing for your needs. These tips include:
Invest time in research. Many home financing resources are available online from lenders, government agencies and Realtors.
Talk with the Riverchase Estates sales team, your builder and potential lenders. If something you read or hear doesn't make sense, ask questions until you have the answer.
As you explore potential lenders, check to see if your builder has a preferred lender.
Get multiple loan bids. One mortgage provider suggested getting at least three bids to ensure that the loans you choose give you the best combination of low rates, low fees and special services.
Shop around for closing agents or closing attorneys. Their fees and services can vary greatly.
Sign nothing until you fully understand what you are being asked to approve.
Resources
We found the following websites helpful in researching this article:
Overview
Your Home Loan Toolkit. Consumer Financial Protection Bureau, a federal agency charged with ensuring that banks, lenders and other financial companies treat the public fairly.
Construction, Lot & Land Loans: What Type of Loan Do You Need? Lotnetwork.com
Lot loans
Lot loans: Everything You Need to Know. Themortgagereports.com
Land & Lot Loans: The Dirt on Financing Your Property Purchase. Lotnetwork.com
Lot Loans: Make the Perfect Location Yours. Southstatebank.com
Construction loans
Construction Loans: Everything You Need to Know. Rocketmortgage.com
A Loan Built Just for You. Southstatebank.com
Construction Loans: One Loan to Improve Your Home or Build a New One. Firstcitizens.com