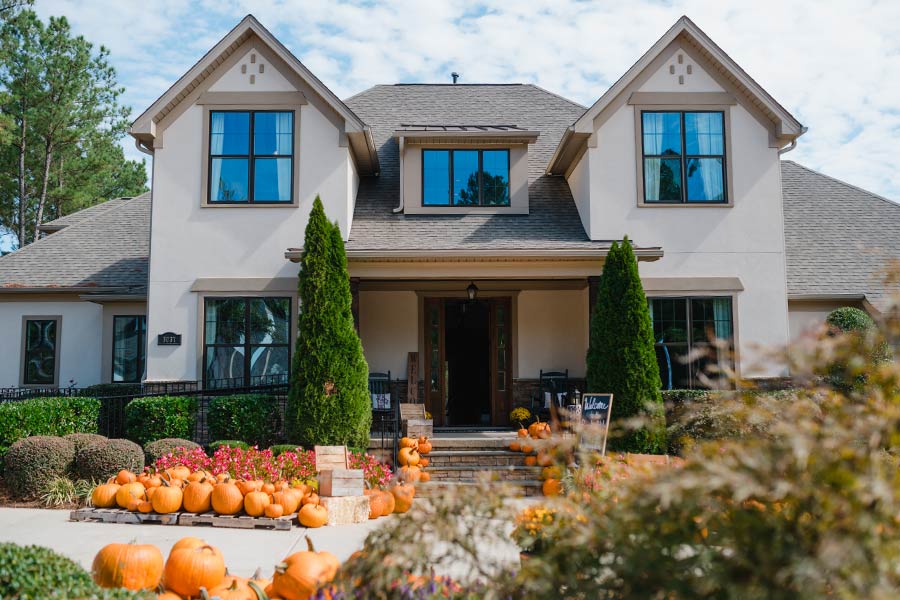 On October 12th, we had a frighteningly good time at our Spooktacular Home Tour. Guests came from all over to get a special, exclusive look at our serene neighborhood.
This special event was perfect for the whole family. Our younger guests explored the pumpkin patch, were mesmerized by our sweet treat spread, donned spooky face paint, and brought their A-game for our model home trick-or-treating. Our more seasoned visitors took advantage of one-day-only builder and lot specials, entered to win four season passes to Carowinds, met our five preferred builders, and picked the builders' brains about how to build the home of their dreams at Riverchase Estates .
Up Close And Personal With Our Preferred Builders
Our five preferred builders are Classica Homes, Essex Homes, North Point Custom Builders, Suriano Homes and Terrata Homes, all of which have unique and defining characteristics:
Every detail of a Classica Homes' design is carefully chosen to create the exceptional because you don't deserve ordinary.
Essex Homes prides itself on customer service, quality and innovative building techniques.
North Point Custom Builders combines beautiful finishes with solid construction providing you with a home to last a lifetime.
Integrity, passion, excellence and partnerships are cornerstones of a culture that drives Suriano Homes to deliver quality homes.
Terrata Homes' impeccably crafted brick and stone homes exhibit superior design and aesthetic appeal you will love for years to come.
More Family Fun To Come
If you couldn't make it out to Riverchase Estates for our Spooktacular Home Tour, don't fret! There will be more opportunities to meet our preferred builders and snag special deals on homes and lots.
Stay tuned to our Facebook, Instagram, website and future emails for updates about other upcoming events! For more information about Riverchase Estates, give us a call at (844) 566-4300 ext 468 or request more information online.