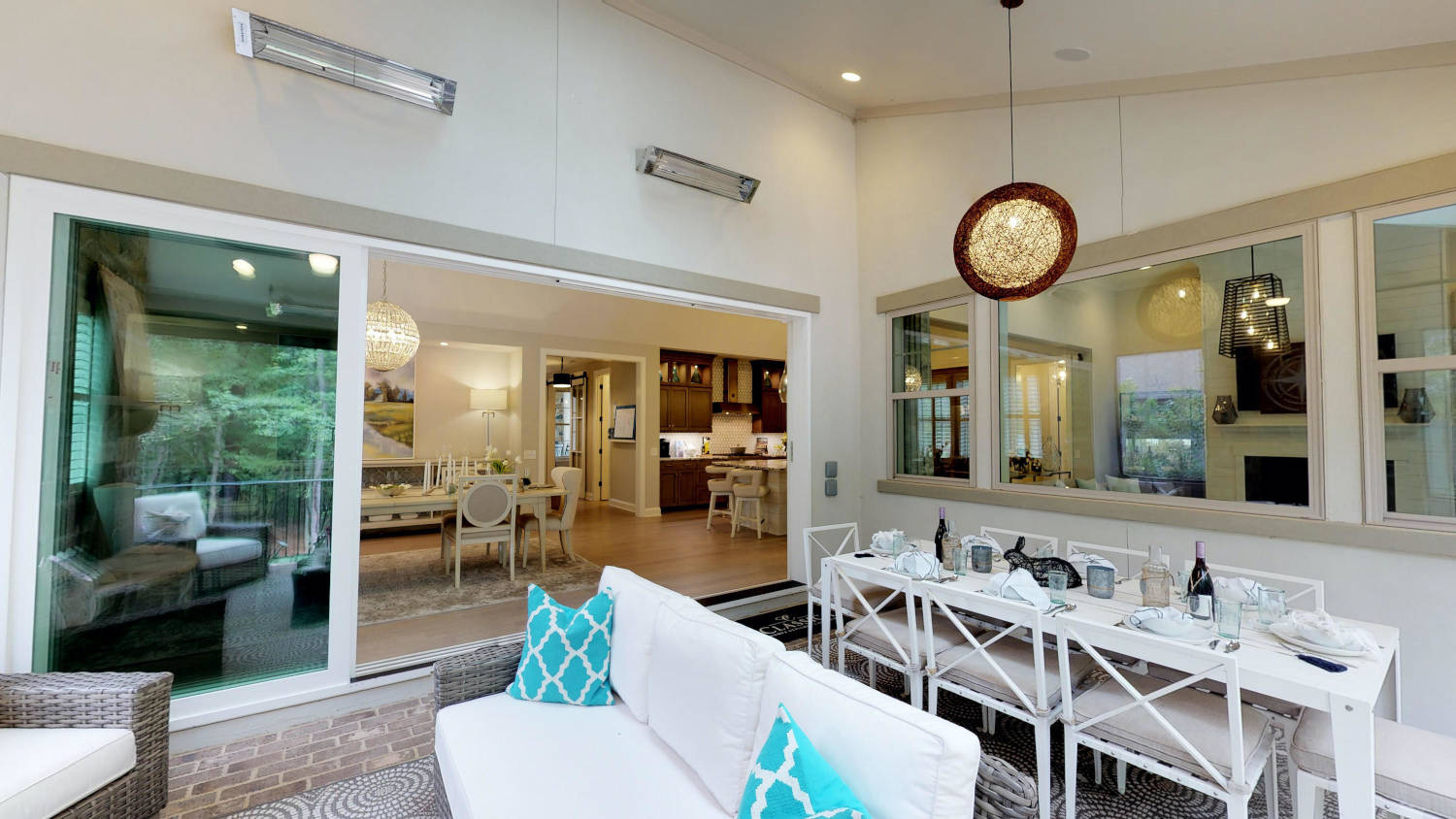 At Riverchase Estates, each builder has a unique story to tell and a special way of working with our future residents to craft the cherished and enduring homes they desire. Bill and Terri Saint founded Classica Homes a decade ago with a mission to create a small niche of remarkably designed luxury homes. Their Charlotte-based company has prospered by doing the right things extremely well – and the housing industry has taken notice.
In 2017, Classica was presented the National Housing Quality Gold Award for operational excellence. Classica Homes also has been named Charlotte's Best Builder three times, and, for the past seven years, one of Charlotte's Best Places to Work. "Classica Homes has a quality management system in place that can turn mission statements into reality," national publication Pro Builder wrote in announcing its Gold Award winner.
Classica Homes offers a dozen plans at Riverchase Estate, with prices starting in the $460s to $650s.
Classica's extensive Design Studio provides homebuyers with an array of the highest quality products and finishes to create a unique living environment for each homebuyer to call home.
Bill Saint recently offered these reflections on his and Terri's vision for Classica, the careful journey Classica walks with each customer from dream to finished custom home, and the allure of our spacious and special community along the shores of the Catawba.
What drives Classica Homes in its work with custom homebuyers?
We love to learn what buyers are trying to find in their next home: what dreams they have, what desires have been unmet, what functionality they need to make their lives easier with their next home. Next, we find what plan and which options would work best. We love working with buyers to explore, learn and walk through various model homes to see which fits best. In the end, it is our passion of delivering inspired living that brings us joy when working with custom homebuyers.
How long does the plan selection and design options process take?
This is primarily determined on the homeowners' schedule. We don't have a set time limit for working with our designers at the Classica Design Studio. Some homeowners are quick to make decisions and will make all selections within three to four weeks; others take longer. The beauty of our Classica Design Studio is that it offers thousands of choices for everything from the exterior items to each detail within the home. Our designers work hand in hand with each owner to assist with all decisions. Each designer has amazing skills and a desire to help the buyer find their right look and right budget. Our design team is not on commission. They are simply there to make the process easy, fun and exciting. After all selections are made, the buyer knows their complete price – no surprises. The next step is to get their loan finalized and ready to close, typically a four- to six-week process. Then we hold a preconstruction meeting to review all details with their individual builder who will craft their home and work together in the field.
How long does it take to build the home typically?
From the time we pour footers, our build time is typically five months for a home without a basement, and six months for a home with a basement.
What are the key trends in luxury home design?
Outdoor living. Usable rooms without wasted space to simply fill with furniture. Functionality to make life easy. Storage that is simple to get to and keep organized. "Wow" space to enjoy every day. Design that lets you live inspired and different.
Classica has won many awards for design and excellence. How have they done this?
We have a mission that is based on three simple concepts: remarkable home design, amazing service, and adding value at every step. In delivering remarkable homes for inspired living, it is our passion and driver every day to search and create the best in design. It starts with our team that tours the country every year, walking through over 100 new homes for the best in design ideas. We then partner with our architectural firm, which is the best in the country. Bassenian Lagoni Architects, Newport Beach, CA, is the team that works with us on each home plan. We meet regularly over a period of roughly six months to create our next great design. Each new Classica Homes design is driven by what we see and explore, but more importantly, by what our buyers tell us they want in a home. We talk with all our buyers living in Classica Homes to learn what is working and what they might have changed. We then use their ideas in our next designs. The plans we offered 10 years ago are all retired, and we continue to innovate and offer the best in fresh design each year, with our Classica Collection.
What attracted Classica Homes to Riverchase Estates?
Riverchase Estates is unlike any other neighborhood in the greater Charlotte area. Immediately upon driving through the gates, my heart-rate slowed down. My senses made me feel I was hours away in the mountains among the most beautiful nature and peaceful setting. The river winding through only brings more beauty. It seems impossible to find a setting anywhere near Charlotte with 1+ acre lots, plentiful amenities, a rich neighborhood feel and proximity to all you want to do – yet at Riverchase Estates, it is possible. What feels like hours away is only about 20 minutes more than anywhere else you might have considered for your next home. And at Riverchase Estates, you also have the benefit of larger lots, wooded setting and world-class amenities. Riverchase Estates offers amazing value, from the spacious homesites to the benefits of living in South Carolina. You can build a home here that you might not have been able to attain anywhere else.